Trio – An Interstellar Adventure
India's first Manga series by writer Sourav Roychoudhury from Jamshedpur was launched
on November 4th in Augusta, USA by the legendary Inker Joe Rubenstien of Wolverine
(Xmen) fame.
Trio is an original Indian manga series that takes readers on an exhilarating interstellar
journey through the eyes of three courageous girls.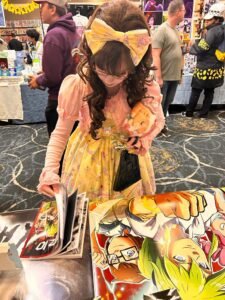 Set against the backdrop of Jamshedpur, Trio introduces us to the lives of Genia, Bonnie,
and Sonnie – three friends bound by their shared curiosity and unbreakable bond.
Their ordinary lives take a dramatic turn when they stumble upon a
mysterious artefact that reveals the existence of extra-terrestrial life.